According to polls, "getting in shape" is among the Top Ten Resolutions people make each New Year's Eve. Let's do it! Let's start the New Year off right by getting in shape . . . a shape other than a rectangle. We challenge you to create a project in a shape other than a square or rectangle. Your project must also include a number somewhere and bling of some kind (to go along with this week's theme of "Blinging in the New Year"!
My entry for the challenge: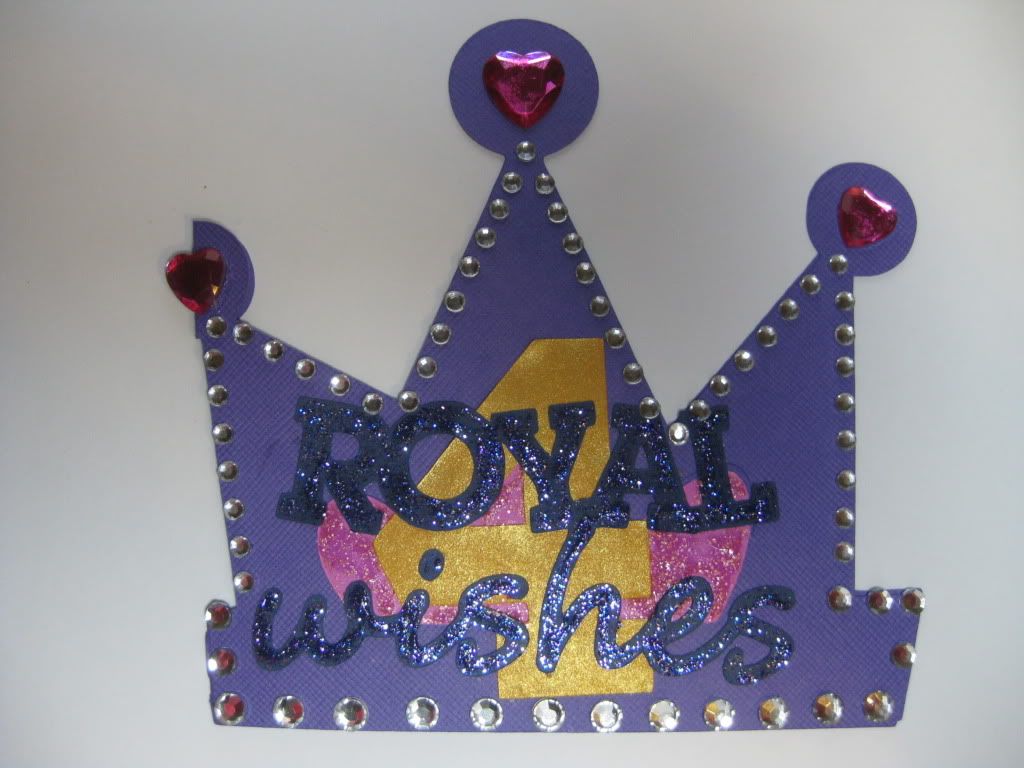 I created a crown shaped card using the Birthday Bash card feature. All cuts came from this cartridge. Using Design Studio I laid out my cuts on the mat. The crown started out at 5" so that it would fit on the mat lengthwise, I then stretched it so it was 5 1/2" tall. The pink layer was left at 5" as it still fit the cut. "Royal Wishes" and the "4" were cut at 3". Inside the card is "Happy Birthday", this was cut at 2 1/2". Lots of princess bling with this card. The "4" was painted with gold Perfect Pearls. The pink layer and "Royal Wishes" was given Stickle sparkle. And of course a crown requires lots of jewels.