"At first glance, you may think this challenge is all about babies . . . but look again! We are usually the memory keepers in our households, but how often do you take the opportunity to step out from behind the camera and record something about yourself? This week we challenge you to create a scrapbook layout all about YOU. Your page must include the following:
(B) = Brads
(A) = Aqua
(B) = Butterfly
(Y) = You as the Subject
Project must be newly created for this challenge and must include atleast 2 different cuts from any Cricut cartridge to qualify."
At first I was not going to do this challenge as it is my least favorite subject to scrap. But as I look at pictures of my grandparents and great grandparents I find myself wondering what they were like when they were younger. So for future generations here it is.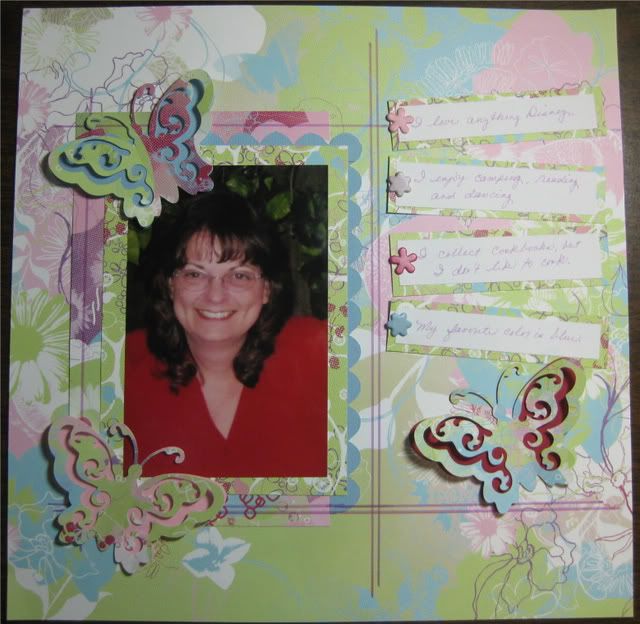 I followed a PageMaps sketch from a weekend challenge for inspiration. Paper is from Basic Grey. I used the following Cricut Cartridges: Wall Decor and More - Butterflies, 2 1/2"; Just Because Cards - Scalloped Border, welded and stretched in Design Studio. Metal brad flowers were added to the journaling.