"Valentine's Day is just a few days away and we thought it would be fun to challenge you to put your scrappy skills to use by creating an extra special note for someone you adore. It can be a friend, your mom, a lover, your child, a neighbor . . . anyone! Your project must include a heart and embossing (we want to see you incorporate those Cuttlebug embossing folders). Project must also contain atleast 2 Cricut cuts to qualify.'
Here is my Love Note: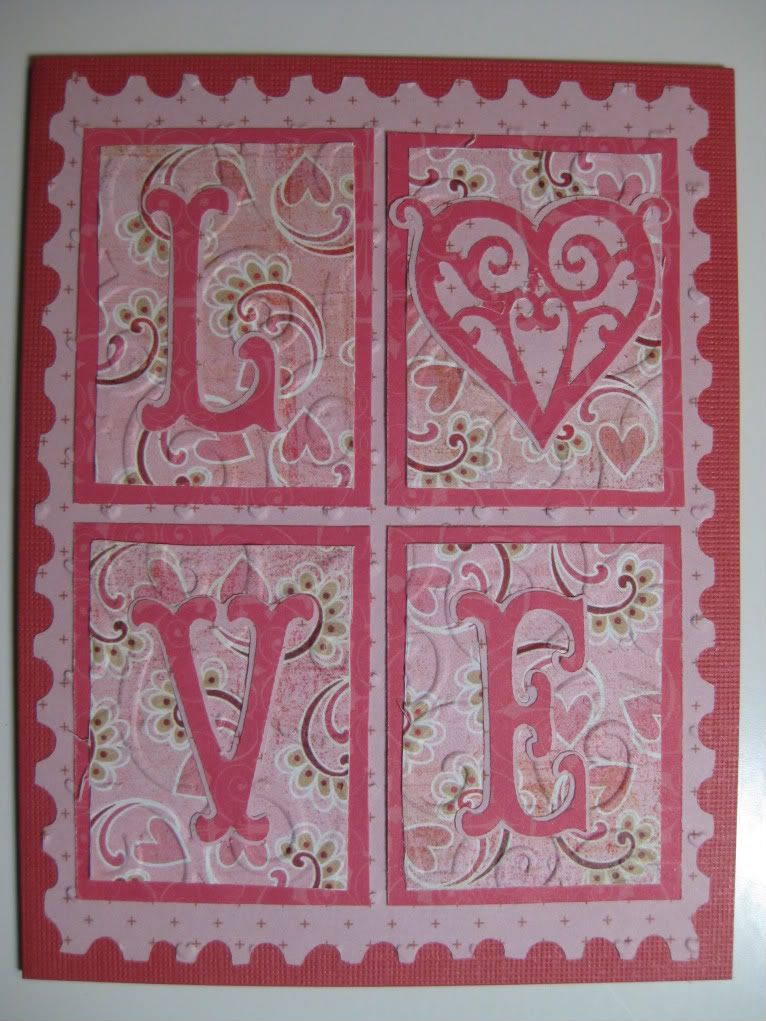 Letters and heart were cut from Storybook using the base and shadow features at 1 1/2". Using Design Studio I used the following Cricut cartridges and changed the dimensions to fit: French Manor for the postage stamp (BirdStmp) cut at 4 x 5 1/4"; George and Basic Shapes four retangles (rctngl1) cut at 1 1/2 x 2" and four cut at 1 5/8 x 2 1/8".
I embossed the stamp cut using the hearts embossing folder from the Love Language combo and the patterned rectangles using Divine Swirls.
Paper is from my scraps.