"For this challenge we want you to go "Back to the Basics" . . . by using ONLY the cartridge(s) that came with your machine or Gypsy! You must use THREE cuts on your project (the complete title or words counts as one cut). We can't wait to see what you come up with!"
For this challenge I used the sketch from AllisonF's Snow Day Challenge posted on the Circle MB. No, I didn't have a snow day but I loved the sketch she picked and thought it would be perfect for the pictures I was trying to scrap for the blog's weekly challenge.
Here's my take on the sketch, it is modified for a 8 1/2 x 11 layout.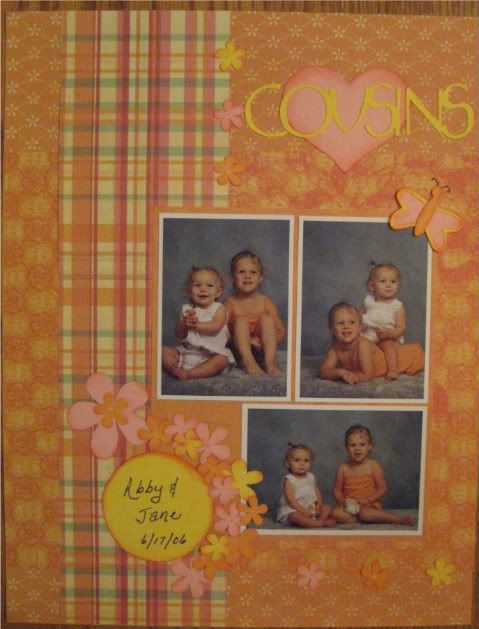 George and Basic Shapes was the cartridge that came with my machine. For this layout I cut "COUSINS" at 1", heart1 and circle at 2", flower2 in various sizes 1/2" to 1" using DS to shrink them. I created a butterfly by welding two 1" heart2 with the oval2 and a circle shrunk to fit. Two 1" silhouette heart2 were cut for the wings.
Patten paper is from K & Company super paper pad and the solids are from my scrap bin.