Here's a fun little layout I created for the 8/23/13 Circle Weekend Challenge. The challenge was to create something for a party. Since I will be going to a birthday party this weekend the challenge was perfect.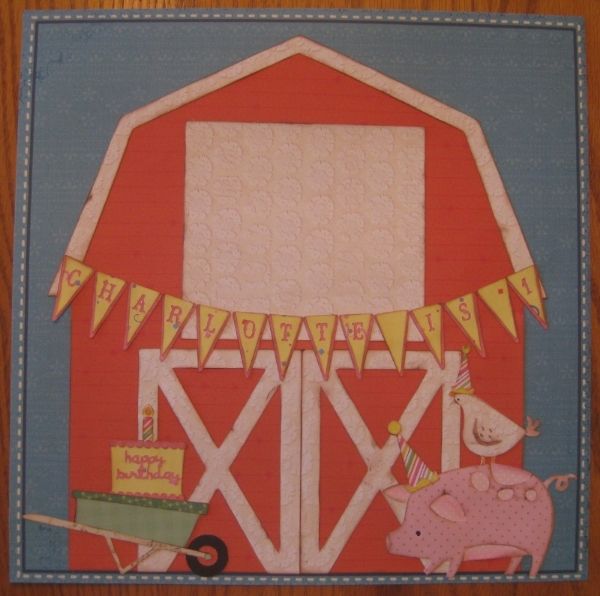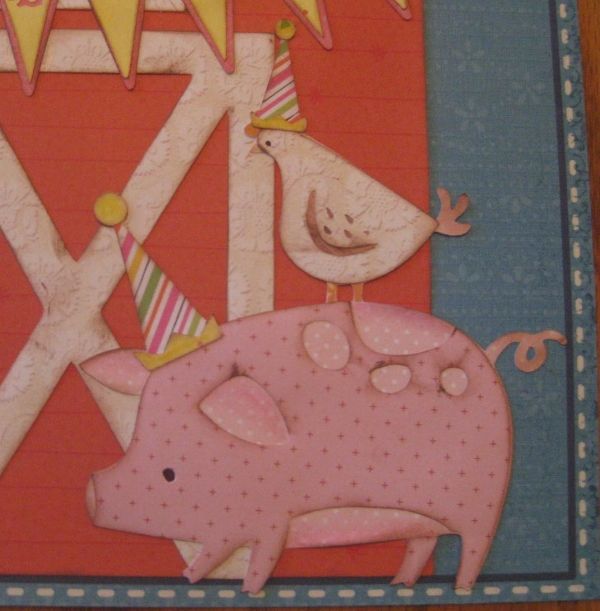 This little piggy is ready to party until the cows come home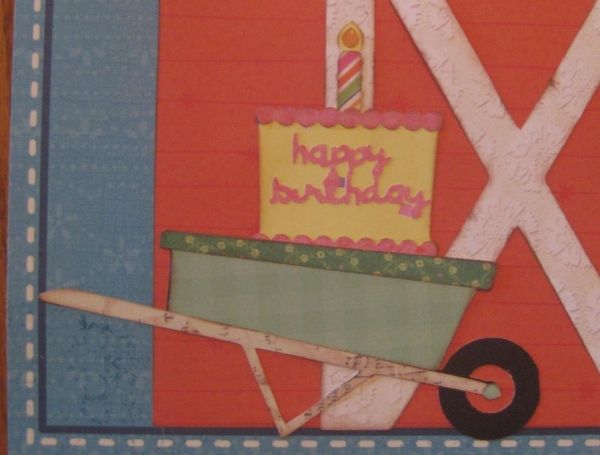 The paper is from my stash and scrap bin.
I used the following carts:
Country Life - on real dial size Barn and barn layer (cut 2 for the door) at 11"; real dial size off Pig with chicken at 4"; Banner letters at 1 1/2"
Birthday Bash - Birthday hat at 1 and 1 1/2"
Freshly Picked - Wheelbarrow at 2"
Sweet Treats - Birthday cake at 2"