How exciting is this!
"It's the 5th Anniversary of Cricut and time to celebrate. On April 26th at 12am EST Provo Craft will launch Cricut Expression 2: Anniversary Edition on HSN. We want everyone to join in the fun by designing a scrapbook page for a chance to be one of FIVE lucky people to win the new machine when it debuts on HSN. Here's how. Send an original scrapbook layout to enter to win the brand new Cricut Expression 2: Anniversary Edition. If you watch every airing on HSN you might also see your design on live TV with Jinger.
RULES:
• The contest runs April 5-22 and all submissions must be received at the Provo Craft office by 5pm April 22nd.
• Anyone can participate ages 18 and older (U.S. and Canada only).
• Submissions must be a single page scrapbook layout size 12x12.
• Submissions should have a Birthday Theme.
• Submissions can use any Cartridge made by Provo Craft.
• Submissions must not include photos.
• Submissions will not be returned and will become the property of Provo Craft.
• Submission may be shown on a National TV station.
• Judging will be done at the sole discretion of Provo Craft.
• You may enter up to 3 scrapbook layouts.
Winners will be announced after the 1am, 7am, Noon, 4pm and 8pm EST HSN airings on April 26th. Look for the those announcements on both facebook.com/officialcricut and facebook.com/Jingeradams.
Good Luck everyone!"
Well I didn't have time to do three layouts but I was able to create two. The first one is definitely my style. For the second one I wanted to come up with something a little different and stretch myself. I'm pleased with how they both turned out but I am excited about my second one.
Here is my first layout: "Happy Birthday Cupcake"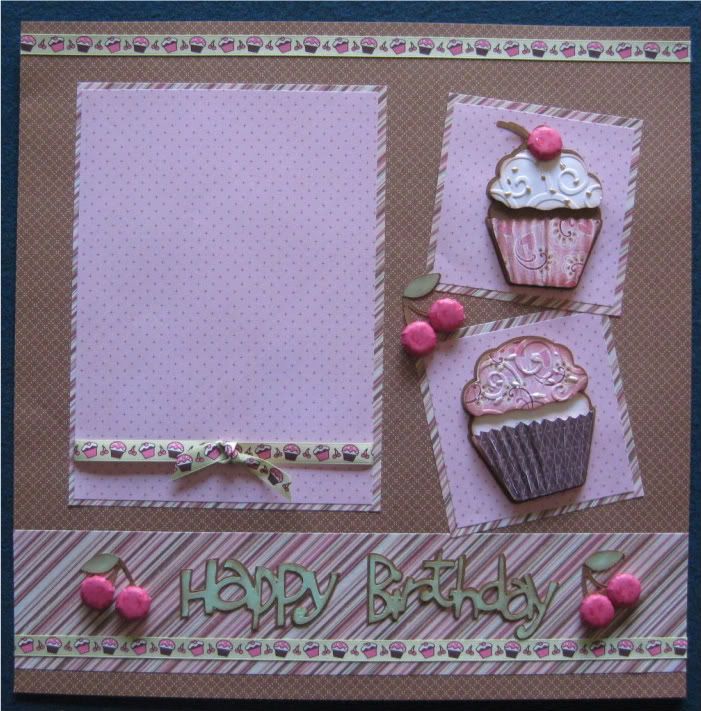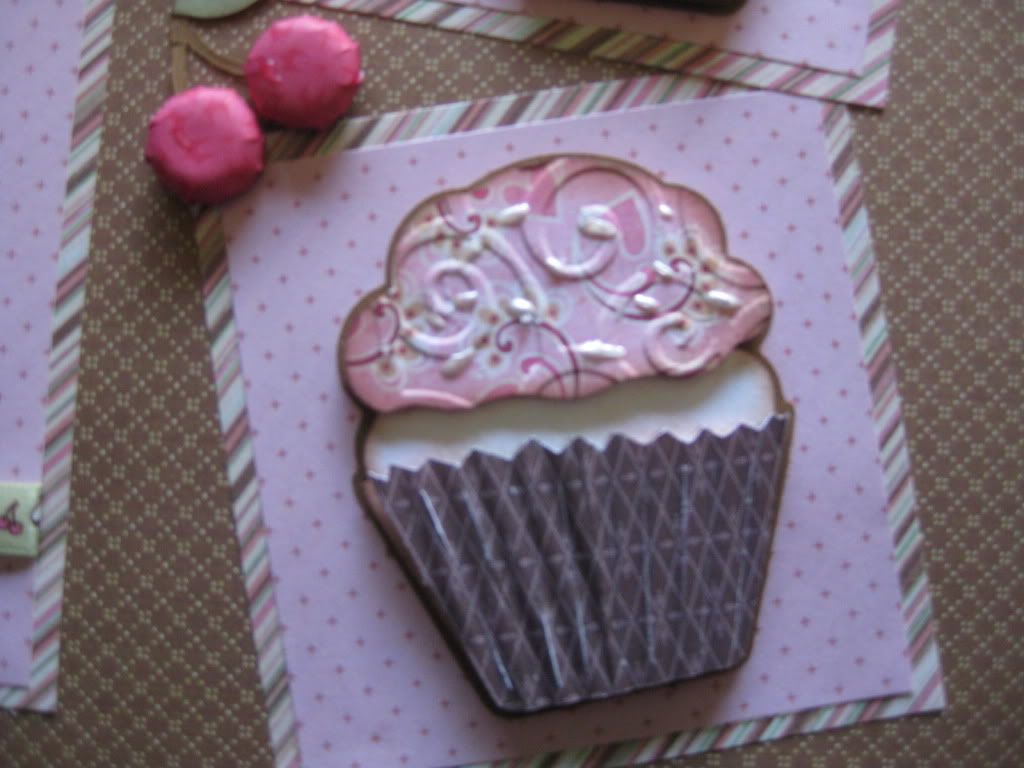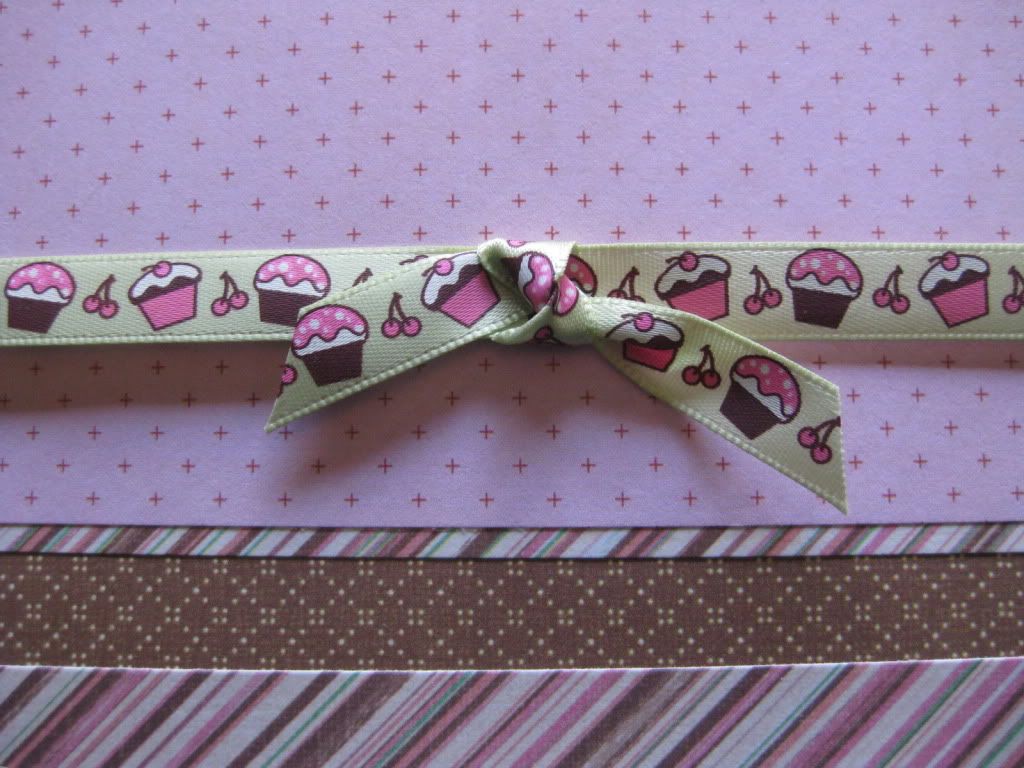 My inspiration was the ribbon I picked up from the dollar in at Michael's. I loved the cupcakes and cherries.
Cartridges -
Celebrations, Create-A-Critter, Lyrical Letters, Zooballoo
Design Studio used to flip and weld cupcake with cherry
Cuttlebug - Divine Swirls folder
Paper – K&Company.
Other supplies - Imaginisce iTop, Liquid Pearls, brown ink, crimper
Here is my second layout: "Birthday Celebration"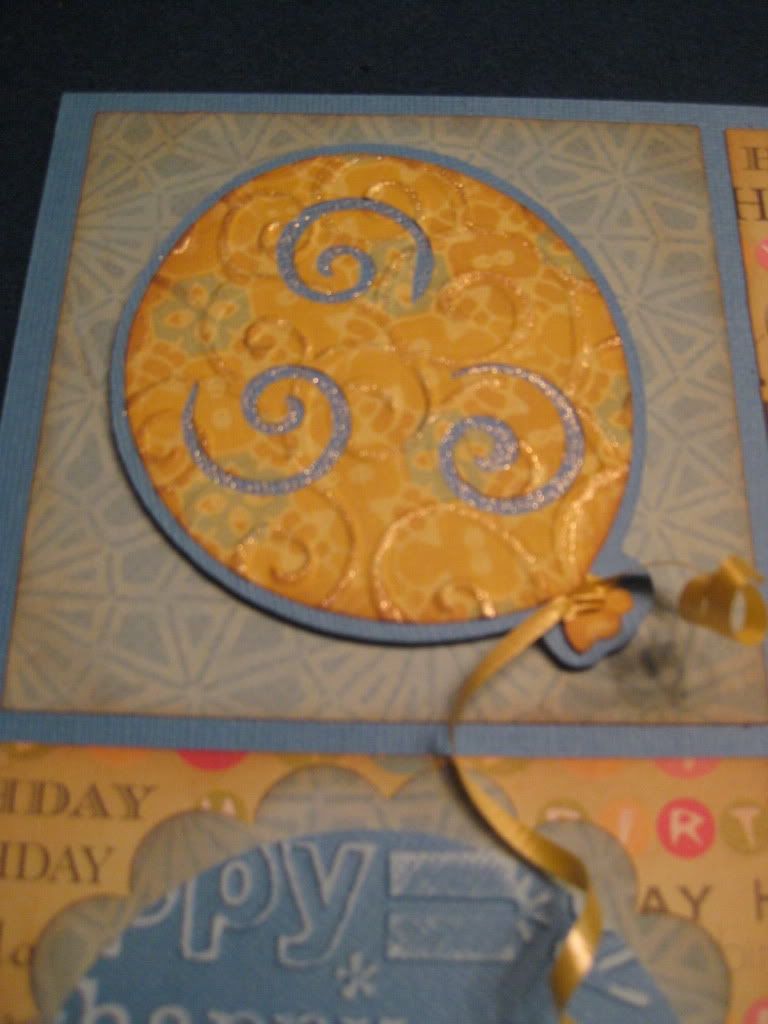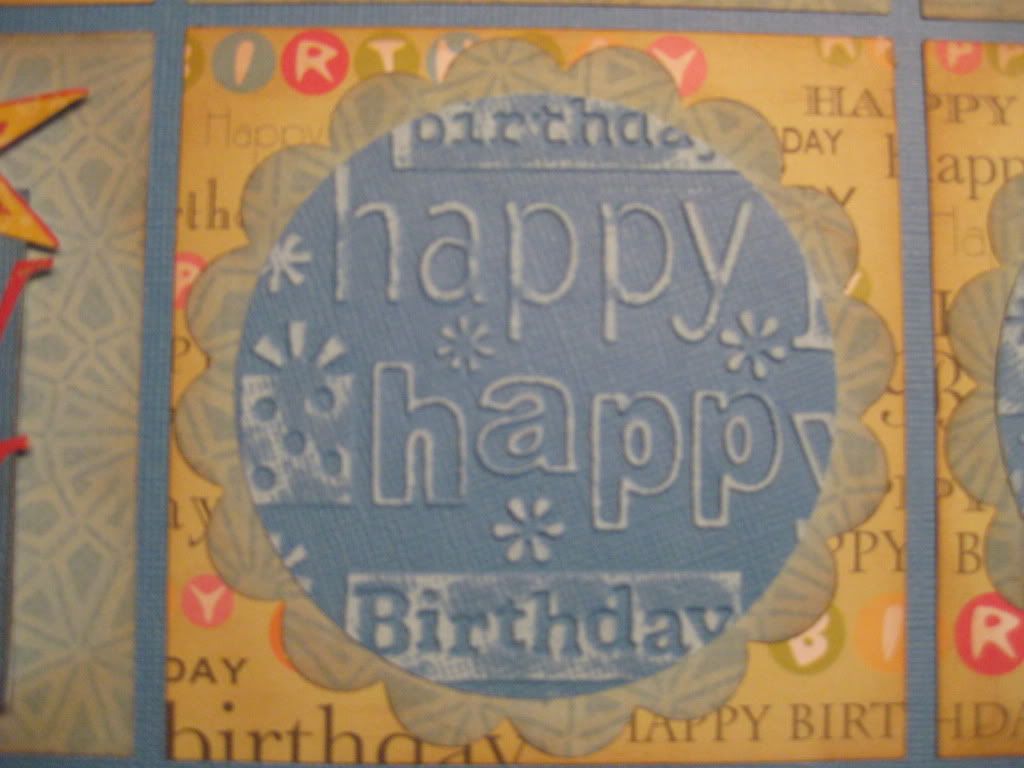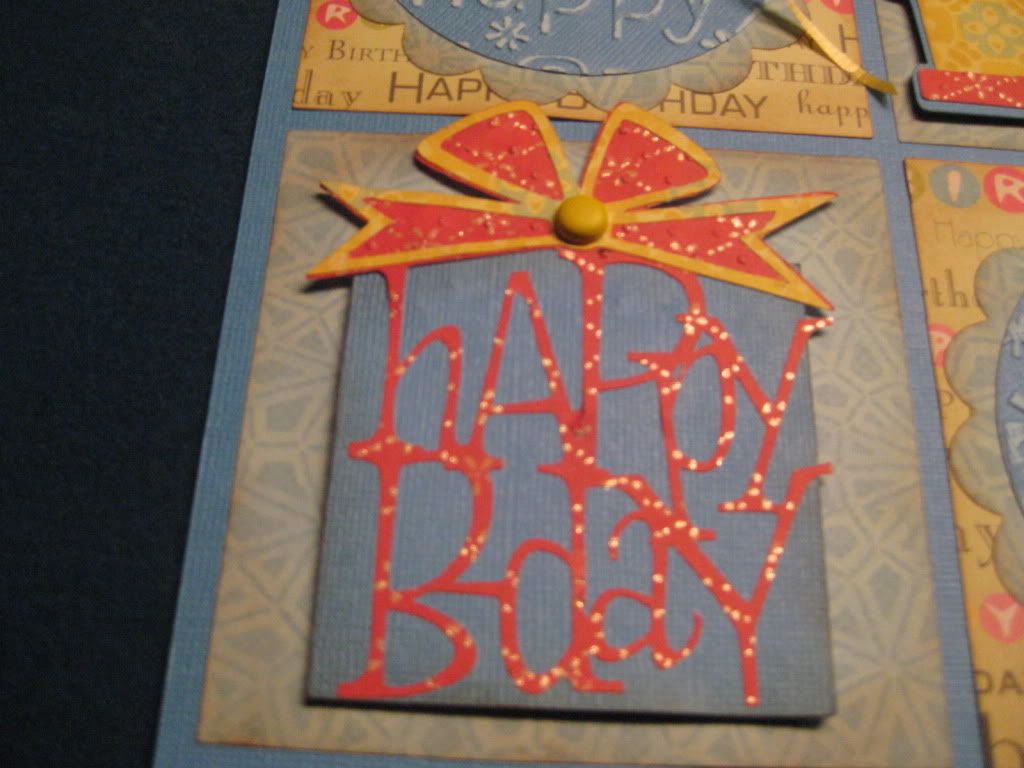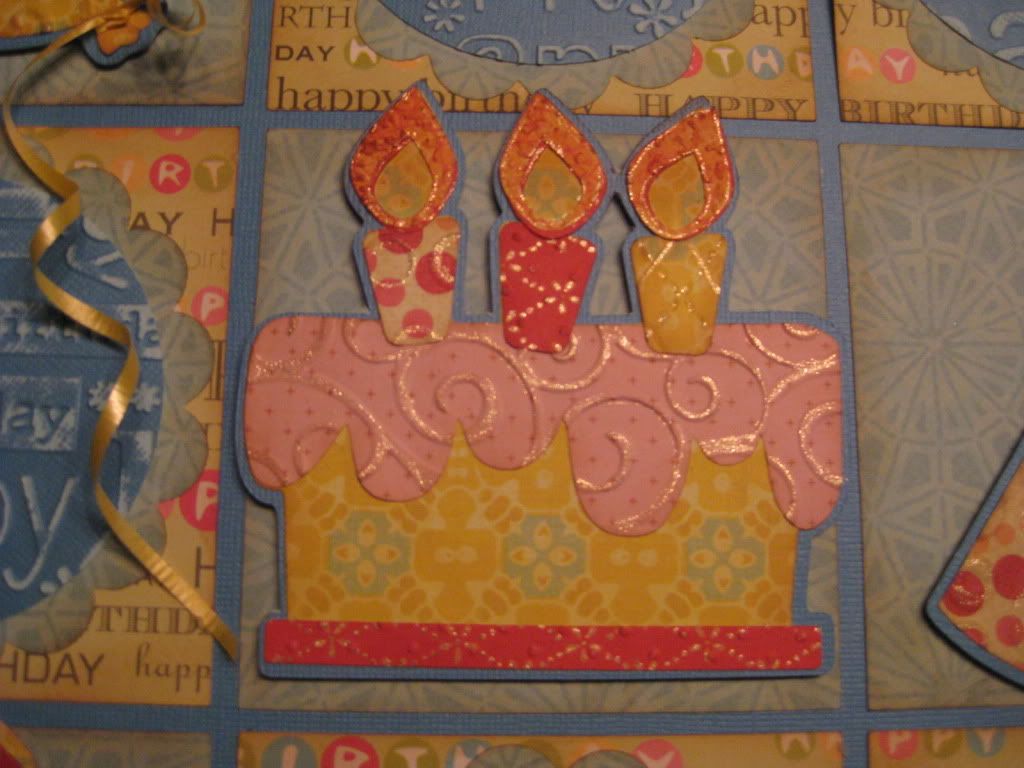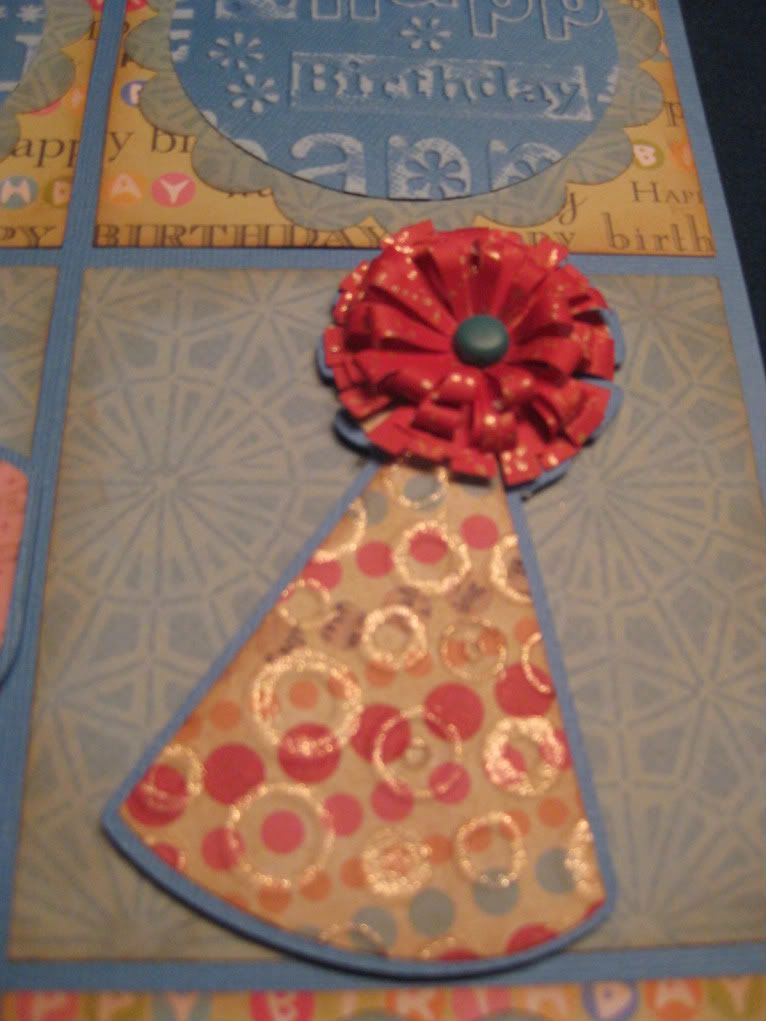 Cartridges -
Celebrations, George Basics and Shapes, Lyrical Letters, Mini Monograms, Simply Charmed
Cuttlebug – Argyle, Divine Swirls, "Happy Birthday", Spots & Dots, Textile Texture, Swiss Dots
Paper – K&Company, DCWV and Core'dintations
Other supplies - brown ink, brads, emery board, Clear Star Sakura glitter pen, quilling tool