Some of the fun memories of summer include going to an amusement park, carnival or fair. Today I have a layout to share with you that I designed for the
Cricut FANatics
blog.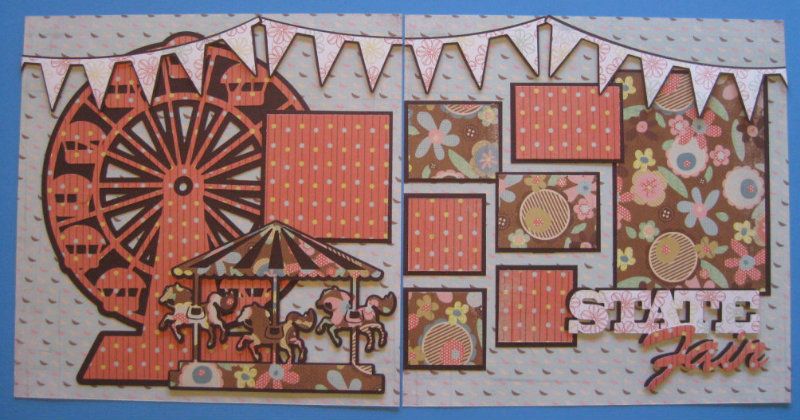 For this layout I used sheets of solid card stock and three different coordinating patterned papers. Cuts are from the Carousel cartridge as follows: Ferris Wheel (Ride5) 10.5 inches; Merry-go-round (Ride4) 5 inches; "State Fair" 3 inches cut in pattern paper and solid; and three Banners 3.5 inches. Photo mats are cut to fit the photos I selected for the layout.
Merry-go-round, banners and title are secured with dimensional tape to add some depth.
The title does not have a shadow cut so I cut the base cut from the solid to create the shadow and off set the pattern cut to make it stand out.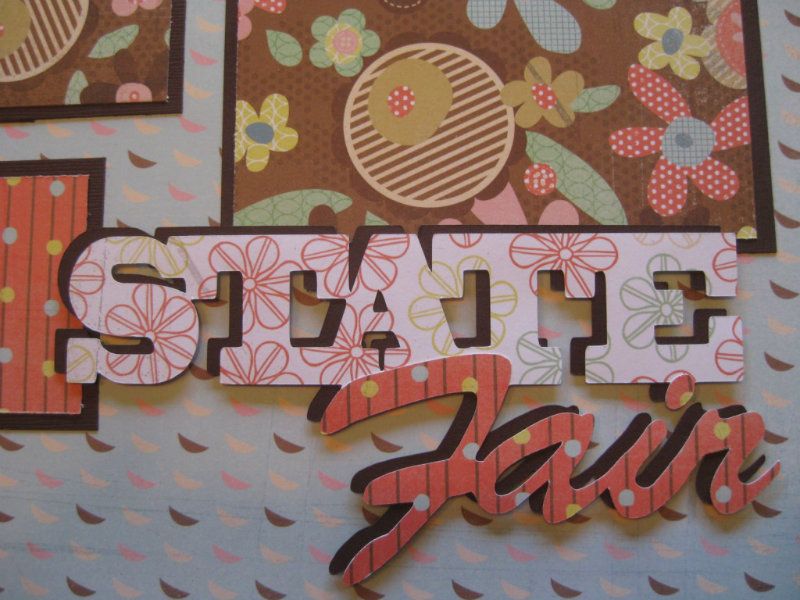 Check out the Carousel cartridge, it has a lot of great cuts for your amusement park, carnival, fair and even circus photos. Happy scrapping!